REQUEST A FREE IN-HOME CONSULTATION

Please submit your request below, and one of our agents will contact you within 24 hours to set up a consultation.
Note: If you are unsure about the window covering you require, leave it as "All styles."
WINDOW COVERINGS BY CATEGORY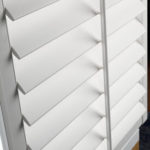 Plantation shutters give you privacy with top-quality craftsmanship. Our shutter collection comprises PolySatin and Timber Shutters, providing the ideal blend of timeless grandeur and durable design.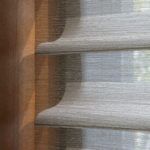 With our creative, light-diffusing sheers and shadings, you can transform light and provide UV protection. In addition, Hunter Douglas's wide selection of modern shades is the perfect solution to fit any room in your house.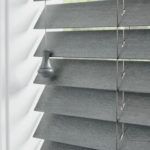 As a trusted household name, we take pride in our cutting-edge blinds. We design, build, and test them to withstand the harsh Canadian environment and the challenges of everyday life.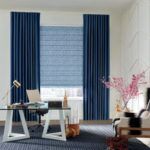 Side panels will round off your design. Fabrics with lofty textures and tempting jacquards, handmade embroideries, and vibrant sheers are among the traditional and modern options.


Great service by Hazem ! Very ponctual and great at finding solutions ! We went to deco fenêtres after our windows were changed our new shades no longer fit , he looked for solutions for us even though these shades were not bought there .😀 I then purchased other shades there , amazing service and will not hesitate to go to deco fenêtres for all my window coverings ! Thank you Hazem

Any people needing service or parts with Hunter Douglas blinds?... This is the man to go see!!

Hazem provided very good service for the winder coverage of our house. He did very professional job for the window dimension measurements and provide excellent suggestions for the type of roller shades for the windows. He ordered the roller shades very quickly and installed them in a week. We are very satisfied with his work.

I contacted Fenêtre Déco to have my 15 year old blinds cleaned. Fenêtre Déco provided professional and reliable service at a very good price. I would highly recommend Fenêtre Déco.

Excellent and quality service. Quick, responsive, reliable, and reasonable in price. Professional and respectful.

Good products, excellent service!

I was very impressed with the service. It was fast and pleasant. Hazem was punctual and very efficient and made sure everything was working perfectly before he left.

Moussa, the owner of the company, was very knowledgeable, helpful, and friendly. amazing service has been able to help with multiple issues we have had at our location and is punctual and quick on service highly recommend dealing with this company

Absolutely professional. Great quality. Very helpful. Would recommend without hesitation!
AUTOMATED WINDOW COVERINGS
Smart homes are the future. At Fenêtre Déco, we will help you safely and efficiently automate your window coverings. Configure them to function on an automatic schedule or through the app. Our products seamlessly integrate with popular innovative home ecosystems like Google Assistant, Apple Homekit, or Amazon Alexa.


FEATURED WINDOW COVERINGS