REQUEST A FREE CONSULTATION
Fenêtre Déco excels at bringing you premium window coverings, including blinds, shades, shutters and side panels to adorn your home or office. Our products are customized, ranging from ultra-modern to fashionably vintage.
To schedule your first appointment, submit a request through our website, and one of our agents will contact you within 24 hours. During the appointment, we will help you choose from a variety of styles and colors that best suit your budget. Note: If you are unsure about the window covering you require, leave it as "All styles."
Plantation shutters give you privacy with top-quality craftsmanship. Our shutter collection comprises PolySatin and Timber Shutters, both of which provide the ideal blend of timeless grandeur and long-lasting design.
With our creative, light-diffusing sheers and shadings, you can transform light and provide UV protection. Hunter Douglas's wide selection of modern shades is the perfect solution to fit any room in your house.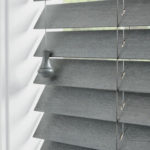 As a trusted household name, we take pride in our cutting-edge blinds that are originally designed, built, and tested to withstand the harsh Canadian environment as well as the challenges of everyday life.
Side panels will round off your design. Fabrics with lofty textures and tempting jacquards, handmade embroideries, and vibrant sheers are among the traditional and modern options.
Smart homes are the future. At Fenêtre Déco, we believe your time is too valuable to be spent tangling with home appliances that can safely and easily be automated. Any window coverings you buy from us can be configured to function automatically on a schedule or by issuing simple commands to smart devices. Our products seamlessly integrate with common innovative home ecosystems like Google Assistant, Apple Homekit, or the Amazon Alexa.
FEATURED WINDOW TREATMENTS