Household safety is paramount during the product design process here at Fenêtre Déco, and no measure is left out when it comes to the safety of our customers' young ones. We make sure that along with all the style and convenience our products deliver, you also get absolute peace of mind about any hazards to your young ones. With our smart safety systems in place, you will always be in charge of your windows, and your children will be safe.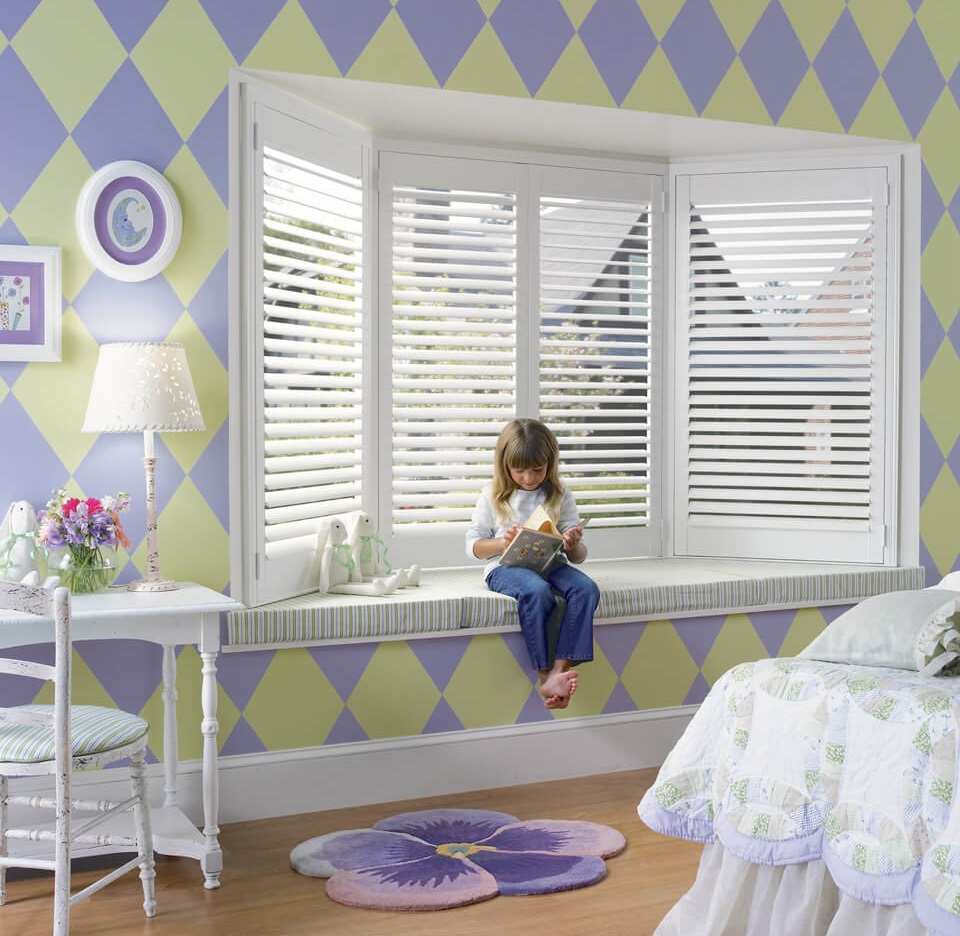 Our shutters are custom designed. Not only do they enhance the style and beauty of your room, but they also guarantee the utmost safety. Our shutters can be customized to be cordless to provide total protection from any hazards that operating cords can pose to young children. You can thus have impeccably stylish shutters to your and your children's delight, without any worry for their safety.
Our window coverings come pre-fitted with convenient and smart safety systems like PowerView® motorization, which allows you to control your shades with ease from your smartphone using the PowerView® app or a Pebble® remote. You can also schedule the opening and closing times for any of your windows for added convenience and safety even when you are not at home. If you already have existing home automation systems, you can bet that PowerView® will seamlessly integrate with them and deliver a unified experience.
.
With LiteRise®, everything is simplified for you. You can raise and lower your shades and operate them cordlessly with just the touch of your hand, so any home with children is safe from the hazards associated with hanging pull-cords.
You just pull or push with your fingers and set your shades precisely where you need them. LiteRise ® provides an elegant and clean look that will be an excellent addition to your room's aesthetic.
If you want the elegance and simplicity of LiteRise ® but are also looking for a budget-friendly product, then we recommend SimpleLift ®. It incorporates the same seamless operating mechanism as LiteRise with a contoured bottom rail. You just have to push or pull this rail to adjust it as per your preference. You'll be free of the hassle of cords, and SimpleLift ® will deliver convenience and style at a great value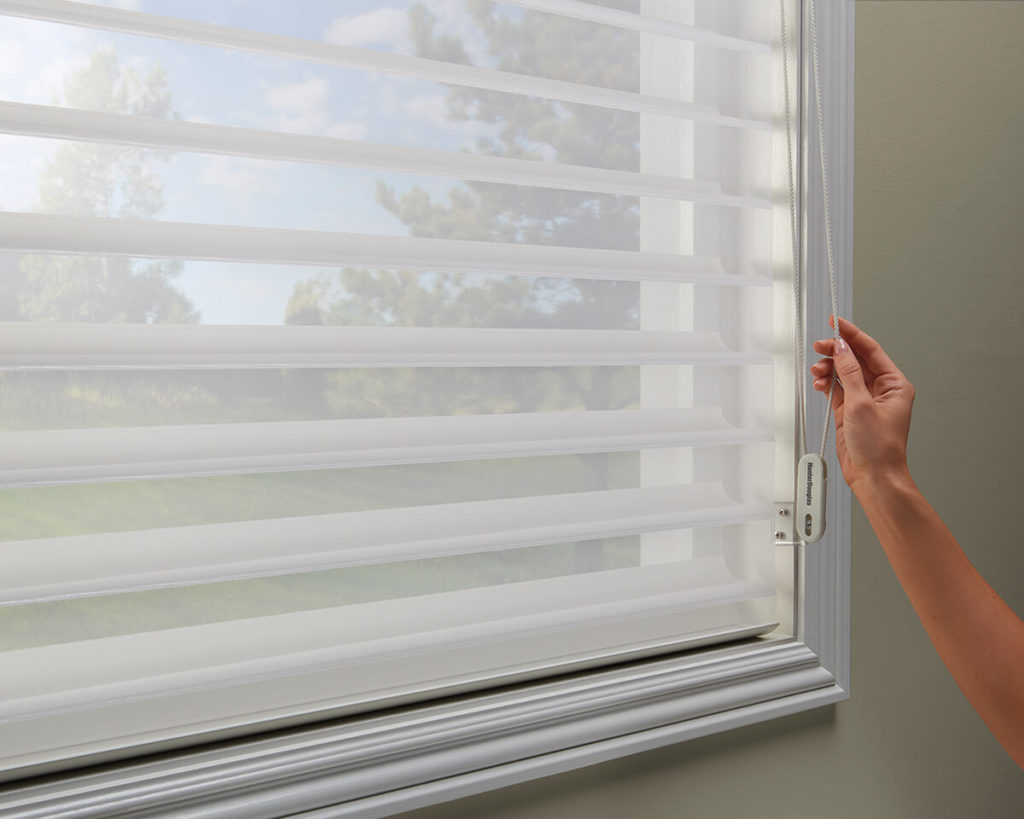 If you prefer cord-operated blinds but are concerned about your child's safety, you can get a cord tensioner from Fenêtre Déco (free of charge). Our Cord Tensioner is the solution to freely hanging cords that can be a potential hazard for your children. It is designed with spring tension and brackets, so it keeps the hanging cords taut and reduces the risk of your child reaching it and getting entangled in it. It is reliable and robust, and easy to install.
REQUEST A FREE CONSULTATION
To schedule your first appointment, submit a request through our website, and one of our agents will contact you in the next 24 hours. During the appointment, we will help you choose from a variety of styles and colors that best suit your budget.